Are you a parent that is finding it overwhelming to homeschool your child? From keeping your child motivated to determining what the best resources are to accompany instruction, homeschooling can be a little overwhelming. If you have found this to be the case in your household, we want you to know that you're not alone! In an effort to help instructional proceedings become a little easier, we'd like to present a few instructional tools that can help!
Preparing for Lessons With Ease
Lesson planning is the most crucial art of the homeschooling experience, but it also happens to be one of the most time consuming as well. Lesson planning for homeschooling requires quite a bit of planning advance, which can be difficult when balancing homeschooling, home life, and maintaining student engagement. To make matters easier, Learning A-Z offers comprehensive, research-based lesson plans that address key foundational skills based on evidence-based best practices.
Foundations A-Z, for example, provides clearly modeled lesson plans that cater to the skills K-5 students need to become successful readers. Taking an explicit, systematic, cumulative approach to foundational skills instruction, Foundations A-Z truly guides parents and educators through the learning process with lesson plans that:
Offer printable, projectable, standards-aligned, and assignable lesson plans to fit any learning environment
Provide pre-instruction materials to prepare parents and educators for each lesson
Utilize a gradual release model that allows teachers to teach, guide student practice, encourage independent practice, and provide feedback
Supply parents and educators with post-instruction materials to reinforce learnings
In addition, Foundations A-Z offers embedded professional development to equip parents with the confidence to deliver foundational skills instruction with ease in the comfort of home. Offering varying types of content, Foundations A-Z truly provides content that makes it easier to elevate instruction without taking too much time in your day. Take a look at the wealth of expert-led content that Foundations A-Z provides!
Learn from the Experts
Enjoy content created by knowledgeable experts that addresses key foundational concepts to consider when delivering foundational skills instruction and more!
Put Into Practice
The Put Into Practice videos provide brief guides to help parents implement research-based ideologies in the classroom, helping them feel supported at every phase of their educational journey.
Read the Research
Acquire a culmination of important information to enhance instruction with our Read the Research videos. Covering a wide range of topics from Culturally Responsive Teaching to Fluency, our Read the Research videos truly connect homeschooling parents with the research they need to implement research-based best practices and understand why they are so effective.
Keeping Students Engaged
Outside of preparing effective lesson plans, homeschooling parents are also required to keep their children engaged and motivated to learn, which can be difficult in a home environment. To remedy this, Learning A-Z products such as Raz-Plus include access to our engaging, game-based student portal.
Using this space-themed eLearning platform, students will have the opportunity to:
View digitally assigned activities and assignments
Accelerate reading development with Level Up!, a collection of books that students can complete to automatically advance to the next reading level upon completing a comprehension quiz with a score of 80% higher
Enjoy reading with The Reading Room, a place where students can find texts that align with their appropriate reading level and interests
Keep in contact with you if they have any trouble using the "Messages" feature
Become excited about reading due to the rewards they earn in the Star Zone, a place where students earn stars by completing activities that can be used to customize their avatar or their own personal rocket ship
Feel rewarded by receiving badges for achieving milestones
Monitoring Student Activity
Once students become engaged in the learning process, they'll feel excited and encouraged to demonstrate what they've learned, affording you the opportunity to evaluate their progress and fill learning gaps. Whether you are in the same room or upstairs while your child completes activities and assessments, you'll have the ability to view every aspect of the learning process. Each Learning A-Z product includes access to the parent portal, a place where parents can view a synopsis of their child's activity and performance including quantifiable stats, recent activity within the product, and access to messaging with their child.This portal truly allows parents to implement personalized learning in a way that does not require as much manual effort.
Independent Student Practice
Outside of instruction, the key to learning, regardless of the subject, is independent practice. As a homeschooling parent, you may be exerting quite a bit of effort to find reading material to accompany the lessons that take place at home. Unfortunately, that search can be quite tedious, as it is important to find literature that meets students at their reading level and meets their unique interests. Take time back in your day by enjoying the auto-recommended texts in products such as Raz-Plus. Within the Reading Room in Raz-Plus, students will find a homepage filled with relevant, exciting content at their reading level based on other students' favorites. In addition, students are able to find content based on a variety of topics such as adventure, science, strange and wacky, art and music, and more! As a parent and homeschool instructor, you are able to assign books to your students that are three levels below and two levels above their assigned Learning A-Z reading level, helping them face even more challenging content to elevate their skills, increase exposure to new vocabulary and background knowledge, and grant students with more opportunities to demonstrate what they have learned.
Supplemental Resources to Support Instruction
Looking for a solution to meet your specific needs? Take a look at the list of products from our literacy suite below to see what best fits your needs.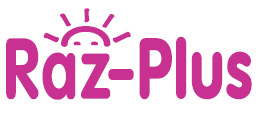 The Essentials You Need to Enhance Reading Comprehension
Best-in-class resources that keep teachers at the heart of instruction while building a love of reading!
Over 50,000 instructional materials and resources
Over 3,000 diverse books and texts
Engaging student portal for independent practice

Elevating Literacy With Enhanced Vocabulary Instruction
Vocabulary, spelling, and phonics activities for K-5 students
Pre-made, customizable lessons derived from categorized word lists in digital and printable formats
Differentiated lessons for independent practice
Game-based activities to practice vocabulary, spelling, and phonics in-class or at-home

Place the Power of Science in Every Students' Hands
Multilevel Books and Science Experiments for K-5 Students
Hands-on Science experience to promote science literacy in-class or at-home
Thousands of resources to teach core science ideas and practices
Multilevel materials in English and Spanish that help satisfy both science and ELA curriculum standards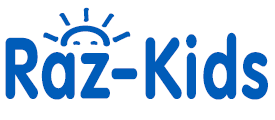 Reading Resources To Level up Literacy in Your Classroom
Digitally Delivered Leveled Books and Quizzes
2,000+ K-5 digital books and quizzes for independent practice
Level-up technology advances students' reading skills through fun challenges
Students earn stars with different activities, which are used to purchase fun items
A Carefully Curated Library of Diverse Texts for Every Classroom
Printable and projectable reading resources for K-5 teachers and students
800 leveled books to fit varying student interests and reading levels
Thousands of lesson plans and student activities
The Future of K-5 Foundational Skills Instruction
Delivers comprehensive K-5 foundational skills instruction, built on the Science of Reading
Systematic, explicit instruction
Clearly modeled lessons
Embedded professional development
Multisensory activities to engage student learning

Complete K-5 Writing Curriculum Built on the Latest Research and Evidence-Based Practices
Explicit, systematic approach to K-5 writing instruction that simplifies instruction for teachers and increases student engagement
Easy-to-use lesson plans that teach genre and the writing process together
Embedded professional development
Engaging writing and grammar interactivities
Digital writing tool, WaLT
Tools to Help You Succeed
Homeschooling is a multifaceted process, but with Learning A-Z, instruction, practice, and monitoring student progress are a breeze! As you continue on your search for tools to assist you on your journey, we recommend you take a look at Learning A-Z as your prospective trusted partner in education.
Discover How Learning A-Z can Supplement Your Homeschool Program
Sign up for a free trial (no credit card required) of products from our expansive literacy suite today!
LEARN MORE