Do More With ReadyTest A-Z
November
---
This month's "Do More with Core Standards Campaign" spotlight is on the test-readiness resources offered on
ReadyTest A-Z
. ReadyTest A-Z provides a collection of printable and computer-based ELA Practice Tests for grades 3-5 designed to improve students' test-taking stamina, as well as a number of Test-Taking Lessons that model specific skills and strategies critical for success on high-stakes, end-of-year ELA assessments.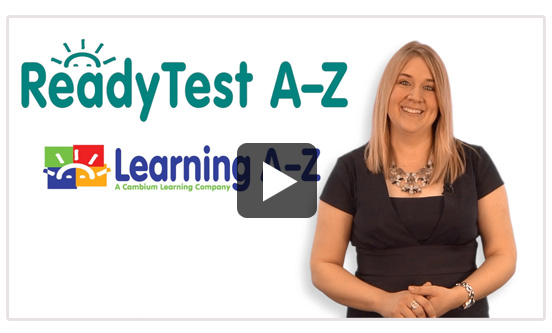 Features Include:
Online smart-response rationales that provide feedback on correct and incorrect answers, and teach students to think critically and read closely
Technology-enhanced items on online tests, including drag-and-drop and drop-down answers
Automated reporting that shows individual and class-wide progress, and helps determine instructional needs
Printable and projectable teacher-led lessons that utilize the gradual release model "I Do, We Do, You Do"
---
Try ReadyTest A-Z free for 14 days!
ReadyTest A-Z contains the resources teachers need to provide effective high-stakes assessment practice and instruction, and a student-centric environment where kids develop test-taking skills online.

---
Sign up now for our free webinar!
Learn how you can: 1) provide practice and instruction for today's high-stakes ELA testing, 2) improve confidence and stamina for grade 3–5 students, and 3) introduce students to the computer-based testing skills necessary for rigorous ELA assessments.

CCSS WHITE PAPER
2013 Campaign Video Archive